Who is online?
In total there is
1
user online :: 0 Registered, 0 Hidden and 1 Guest
None
Most users ever online was
44
on Thu Sep 28, 2017 5:28 pm
Top posting users this week

Okay so I thought I would show you guys a little more about me, and what I like to do outside of Bf
---
I really think you should now, my first name is Kassidy (I always thought I looked more like a Cassidy, not a Kassidy xD). I have blonde hair, brown glasses, and green-mostly gray eyes. I like animals, but I'd pick dogs over cats. I have had three pets in my lifetime, if you don't count caterpillars and frogs and turtles.Two dogs, Chewy and Pooh. I had a cat, who's real name is Jade (Because her eyes were jade colored) but we called her kitty. I don't have any of them anymore, it's just to bad.
---
I also (don't laugh) love fairies and Pixie Hollow. I have a lot of fairies on Pixie Hollow Online, Clover, Topaz Neverlocks, Quake Eveningsparrow, and Happy. Pixie Hollow is my stress-reliever. My dream is to be a Founding Fairy.
---
I'm a big Disney person. I love Disney Channel and Disney XD. All the shows are my favorite. I only like Hannah Montana because it is a Disney show. I always grew up with Disney, and I will always love it.
---
Another part of my life is music. I love to sing, but I have stage fright. I mostly listen to it. Like 24/7. I am listening to music right now actually. There are to many songs/singers/bands to name that I love, so I won't name them.
---
I love reading. My fave series is the Hunger Games. I also like "No Passengers Beyond This Point" and "Middle School: The Worst Years Of My Life"
---
I am not sporty or athletic, but I love to bike and scooter.
---
Last of all, I own two forums. I go on about 20. I am a mod here, and I love it.

Thanks for learning a little more about me!
Last edited by Foreva123 on Wed Mar 28, 2012 8:38 am; edited 1 time in total
♫ ♬♫ ♬♫ ♬♫ ♬♫ ♬♫ ♬♫ ♬♫ ♬♫ ♬♫ ♬♫ ♬♫ ♬♫ ♬♫ ♬♫ ♬♫ ♬♫ ♬♫ ♬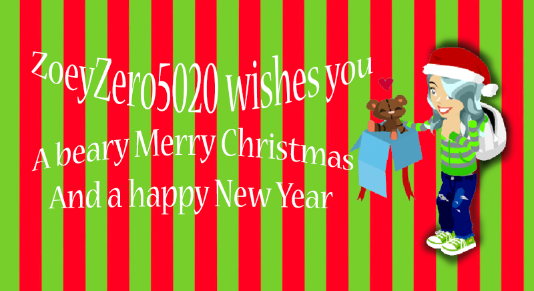 Rules
-
Homepage
-
F.A.Q.
-
My Profile
-
Bearville
-
Official BABW Site
-

Foreva




Posts

: 468



That is sooooo awesssommmeeee, kassidy.
We have much in common like reading, not being that athletic type, muisc, and I am a Disney fan as well!!!! My fav xd show right now is Zeke and Luther, and I like mostly all the other Disney channel shows, yayyyy.
That is great, but I don't know anything about fairies and all so I didn't know what u meant but I think it is wonderful.
That's just amazing, thank you so much for sharing that with us, forever (:
♫ ♬♫ ♬♫ ♬♫ ♬♫ ♬♫ ♬♫ ♬♫ ♬♫ ♬♫ ♬♫ ♬♫ ♬♫ ♬♫ ♬♫ ♬♫ ♬♫ ♬♫ ♬
Happy

Thank you.


Maybear209




Posts

: 303



I absolutely love music too

Thanks for sharing that with us Kassidy/Foreva! I'll give you a rep point for your hard work

♫ ♬♫ ♬♫ ♬♫ ♬♫ ♬♫ ♬♫ ♬♫ ♬♫ ♬♫ ♬♫ ♬♫ ♬♫ ♬♫ ♬♫ ♬♫ ♬♫ ♬♫ ♬
Thank you bellak for my avatar c;

Diamond




Posts

: 924



I edited the post, and also

thanks for all the positive feedback

♫ ♬♫ ♬♫ ♬♫ ♬♫ ♬♫ ♬♫ ♬♫ ♬♫ ♬♫ ♬♫ ♬♫ ♬♫ ♬♫ ♬♫ ♬♫ ♬♫ ♬♫ ♬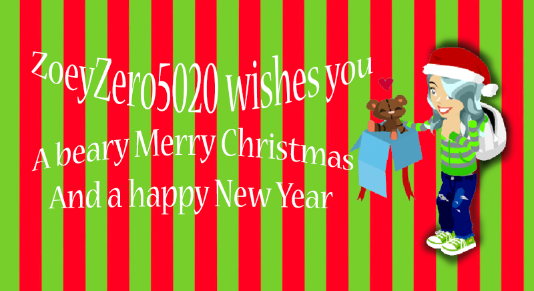 Rules
-
Homepage
-
F.A.Q.
-
My Profile
-
Bearville
-
Official BABW Site
-

Foreva




Posts

: 468



Thanks for posting,
I like the name Kassidy. Lol
WOW! 20 forums your active on, lotss.
♫ ♬♫ ♬♫ ♬♫ ♬♫ ♬♫ ♬♫ ♬♫ ♬♫ ♬♫ ♬♫ ♬♫ ♬♫ ♬♫ ♬♫ ♬♫ ♬♫ ♬♫ ♬
^Thanks Linnxx(;^

Cloudy!




Posts

: 646



♫ ♬♫ ♬♫ ♬♫ ♬♫ ♬♫ ♬♫ ♬♫ ♬♫ ♬♫ ♬♫ ♬♫ ♬♫ ♬♫ ♬♫ ♬♫ ♬♫ ♬♫ ♬
Thank you bellak for my avatar c;

Diamond




Posts

: 924



i love the disney channel too, my fave show is victorious!!!!
good to no more about you foreva

creeper




Posts

: 9



@enderman- please do not use abbreviated phrases/words. 'LOL', 'ROFL' etc are acceptable
♫ ♬♫ ♬♫ ♬♫ ♬♫ ♬♫ ♬♫ ♬♫ ♬♫ ♬♫ ♬♫ ♬♫ ♬♫ ♬♫ ♬♫ ♬♫ ♬♫ ♬♫ ♬
Thank you bellak for my avatar c;

Diamond




Posts

: 924



We have some same favorites

♫ ♬♫ ♬♫ ♬♫ ♬♫ ♬♫ ♬♫ ♬♫ ♬♫ ♬♫ ♬♫ ♬♫ ♬♫ ♬♫ ♬♫ ♬♫ ♬♫ ♬♫ ♬

WELCOME

Aw...i wish Forever was online

♫ ♬♫ ♬♫ ♬♫ ♬♫ ♬♫ ♬♫ ♬♫ ♬♫ ♬♫ ♬♫ ♬♫ ♬♫ ♬♫ ♬♫ ♬♫ ♬♫ ♬♫ ♬

Crushx




Posts

: 161




---
Permissions in this forum:
You
cannot
reply to topics in this forum